Our Fav Shoots and How We Do Them: Part Two
If there's anything we've learned from our past shoots, there are lots to cover with each client. Even more so since there's no chance of getting the same personality twice! (A quality we admire, might I add.) Let's look at our next shoot and analyze the ins and outs of our beautiful mother and her stylistic wants & needs. As usual, we will be looking at fabrics, tones, and our model. Let's dive in.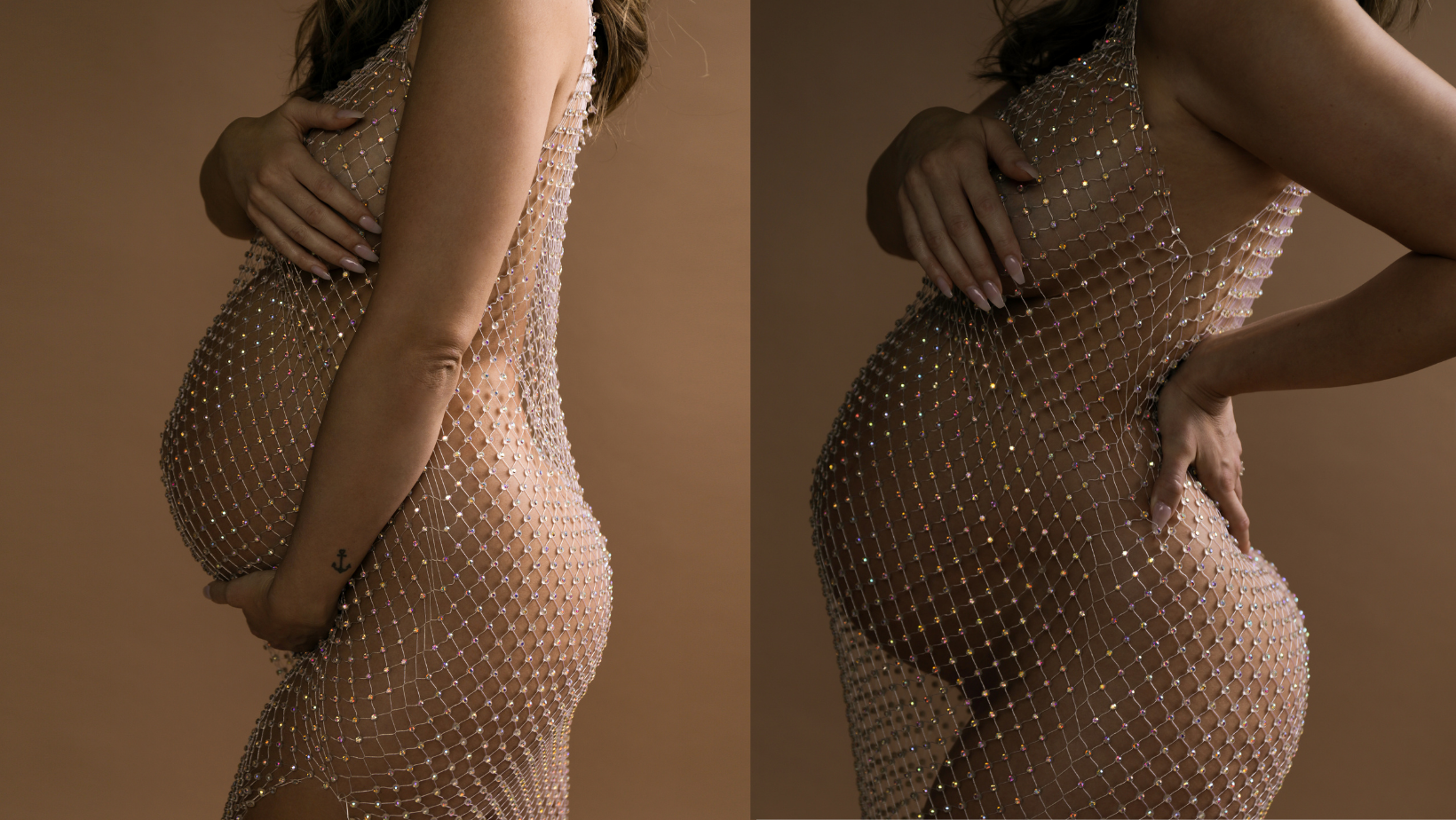 Fabrics. Fabrics, whether noticeable or not, is the first thing a viewer notices when looking at model photography. With this particular client, it's clear that they were leaning especially towards a sheer and sexy look. To do this, we wanted to implement a see-through fabric with beautiful rhinestones. This matched the rest of the photo beautifully, keeping up with the connection with the backdrop and the mother's makeup.

Tone. Notice the color palette of the backdrop and how it compliments the fabrics used in this shoot. This enhances the communication between the various elements of this maternity photo shoot. Everything seems to keep a nice monotone aesthetic. Making for a glamorous but clean look. 

Our beautiful mother. As mentioned before, there is an evident flow between all 3 elements, and fulfilling this flow, is our model. As you can see her beauty make-up matches the nude and shimmery feel. This completes the connection thus creating a stunning photoshoot.