What to Look For In Your Boudoir Photographer
Boudoir photography has been an art style recognized by many women across the world. Its flattering imagery is commonly seen as a confident way to show off your body, and with Luela Kaba and her creative team, it's very easy to be drawn into it. When embarking on a boudoir photoshoot, there's lots to consider before diving straight into the deep end. We're here to help you out!
Before doing a boudoir photoshoot, you have to find a photographer, of course. Before doing so, it's important to do your research. What are some things to look for? First off, always look at customer reviews. Make sure that every customer can report a warm and welcoming experience along with positive feedback. Beyond that, a woman's safety is the utmost priority, with that being said, make sure you pick a photographer that has your complete trust; especially since you would be engaging in an intimate environment. Think of it this way, get yourself a boudoir photographer that you'd recommend to your friend. Like yourself, make sure your photographer puts your wants and needs first. An increase in client communication would make for a better trusted photographer and a more enjoyable photoshoot.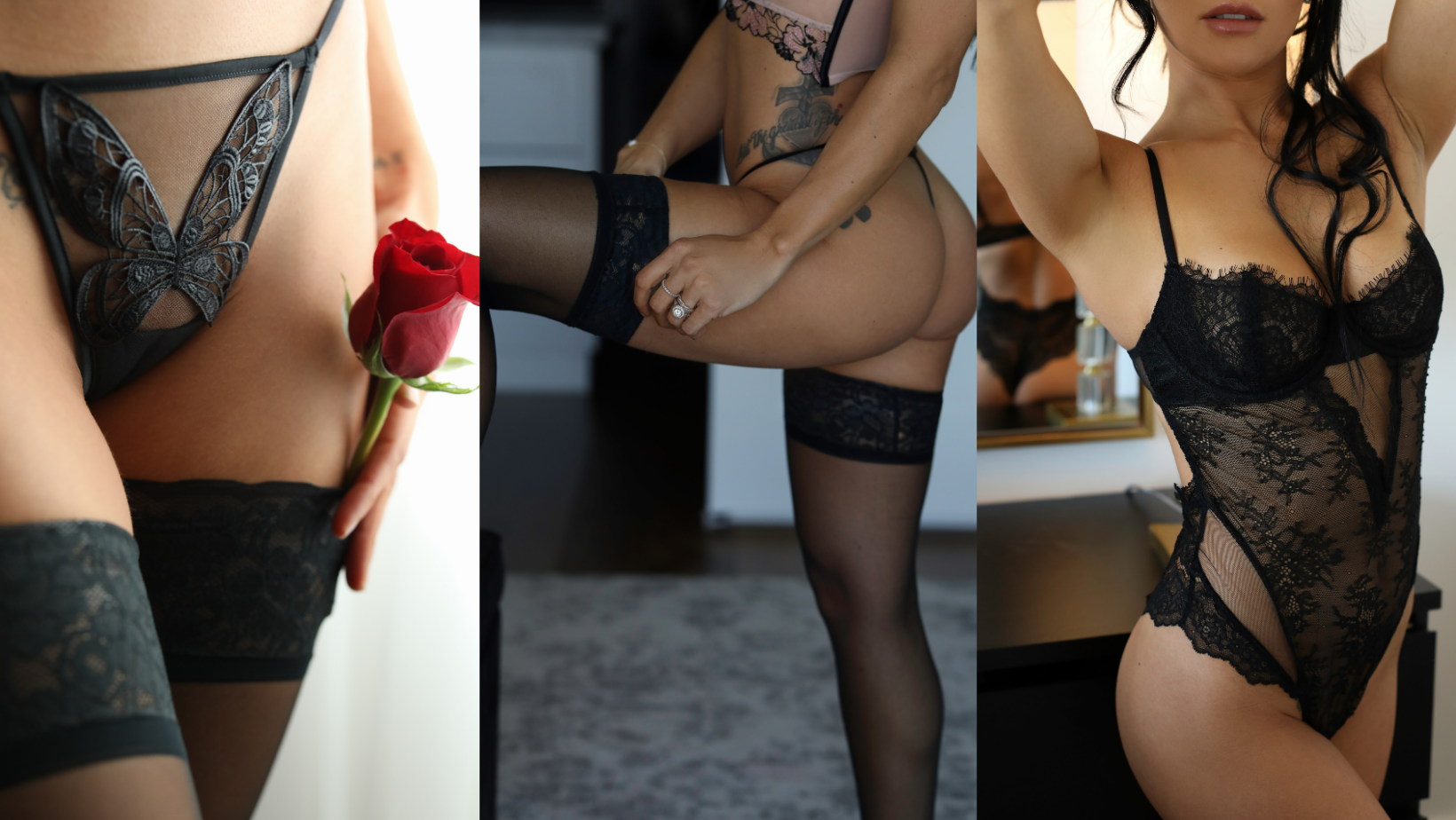 Above all, find yourself a photographer that you click with personality-wise! You want to have a good time on set, right? What better way to do that than with a friend. Your photographer should embody comfort and prioritize you! Not to mention affordable rates as well as easy-to-understand expectations. Recognizing these qualities is vital to be confident in your decision to pull the trigger on your chosen boudoir photographer.