Fabrics, Backgrounds, and Tones:
Why does it Matter?
When it comes to photography, Luela Kaba keeps a keen eye on what a perfect portrait must look like. Finding and keeping harmony between fabrics, backgrounds, and tones is the secret to pleasing the viewer. Keeping a clear, flowing connection throughout the photo makes for a complete and satisfying photo, leaving the photographer, the model, and anyone who sees it on a very happy note. Throughout a maternity photoshoot, it's important to establish a continuous aesthetic throughout the session. This is when we acknowledge and implement the preferred style of the model, or in most cases, the mother. While encompassing effortless beauty, maternity photographer Luela Kaba praises the method of communication. We choose our models' fabrics, backgrounds, and tones based on what they've expressed to us and what vibe we pick up.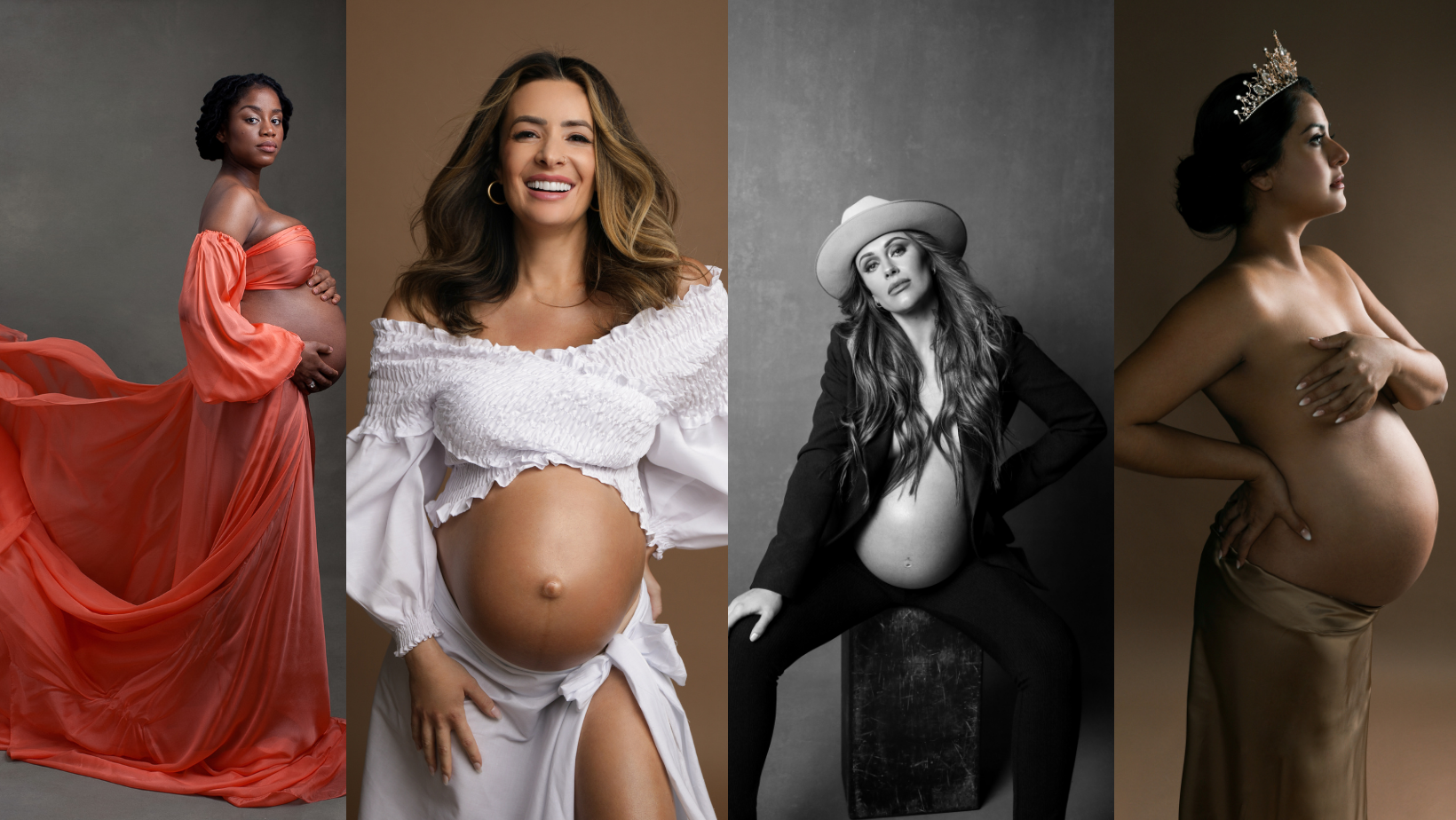 Based on our analysis and rundown with our model, we then come to a conclusion about which types of fabrics we will use, what colors they will be. All of this and more begs us to ask the question "What do we want the audience to feel?". Depending on the answer, we pick between flowy fabrics or still fabrics and covering fabrics or revealing fabrics. Once we've gotten there, next up is the color. What tone do we want to set. Are we looking for a dark and mysterious tone? Let's put our model in dark eyeshadow, dark lipstick, and maroon flowy fabrics.  Looking for a light and airy tone? Let's put our model in a natural look, paired with nude lipstick and white minimal fabrics. 
Why does it matter? Our clients satisfaction is very important to us. Covering maternity photoshoots, motherhood photoshoots, family photoshoots and boudoir photoshoots, it's important to know the wants and needs of every client, and down to a personal level too. Book Luela Kaba for your next session, and let us get your custom fabrics, backgrounds, and tones.