How to Prepare for a Maternity Shoot
As a maternity, motherhood, family, and boudoir photographer, it's incredibly common that our clients feel the need to go overboard with preparation the day before. While there is some that you can do, there's no reason for anyone to lose sleep over it! So, fear no more, the following words will teach you how to properly prepare for a maternity photoshoot.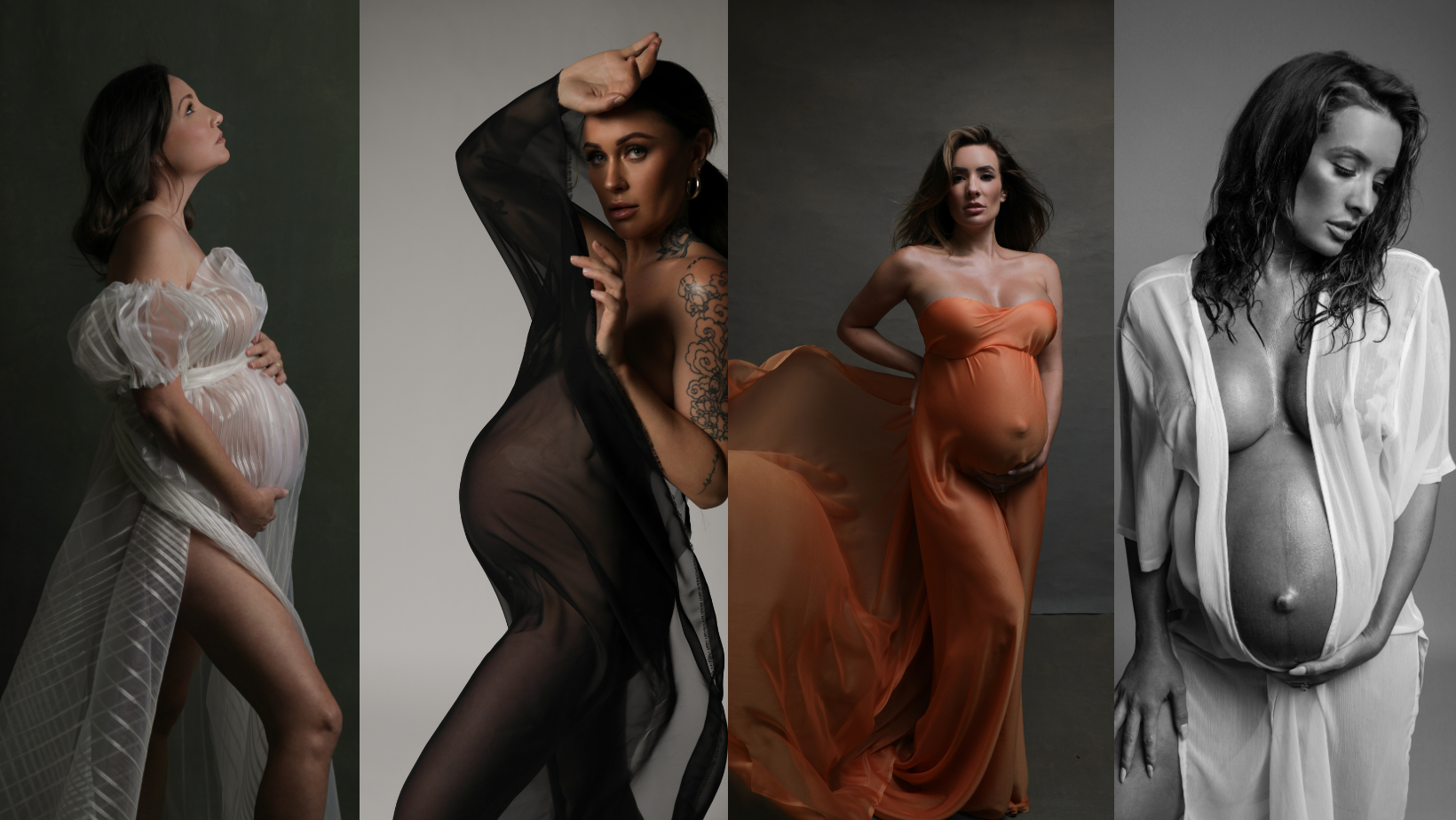 For starters, it's important that you are in the right state of mind. Don't forget that this is a form of self-care and it is imperative that you realize that we are doing this for you! It's alright to get cold feet, but I assure you that our team is welcoming and so excited to get glam with you! Play some music and get yourself in the mood, after all, this is a day meant for pampering. Once you've gotten yourself hyped up and ready to go, go ahead and get your nails done. Make sure any tiny imperfections that you'd want out of sight, are handled! This includes manicures, pedicures, and unwanted body hair. We want you feeling pristine!
Next up, pack your bags! Make sure you have anything and everything you might need, especially because these are long sessions, so you want to be set. Bring some comfy maternity clothes and make sure you've brought any vitamins, or medication you might need so there's no personal stress. If you want, bring some personal support with you. If our team isn't enough of a hype team, then you can bring your partner: a built-in DIY hype team. No matter what, don't forget to remember your worth, and then add tax. 😉