Our Fav Shoots and How We Do Them
Growing up, we were all told how unique each of us are. How each and every person is different from anyone else, bringing different qualities and personalities to the table. When it comes to maternity photography, there is a different perspective that goes with each and every client. Creating custom fabrics, backdrops, and tones for each shoot, it's important to be able to tailor to the wants and needs of the mother. In today's blog, we will be analyzing the ins and outs of each client and how we satisfy their wants.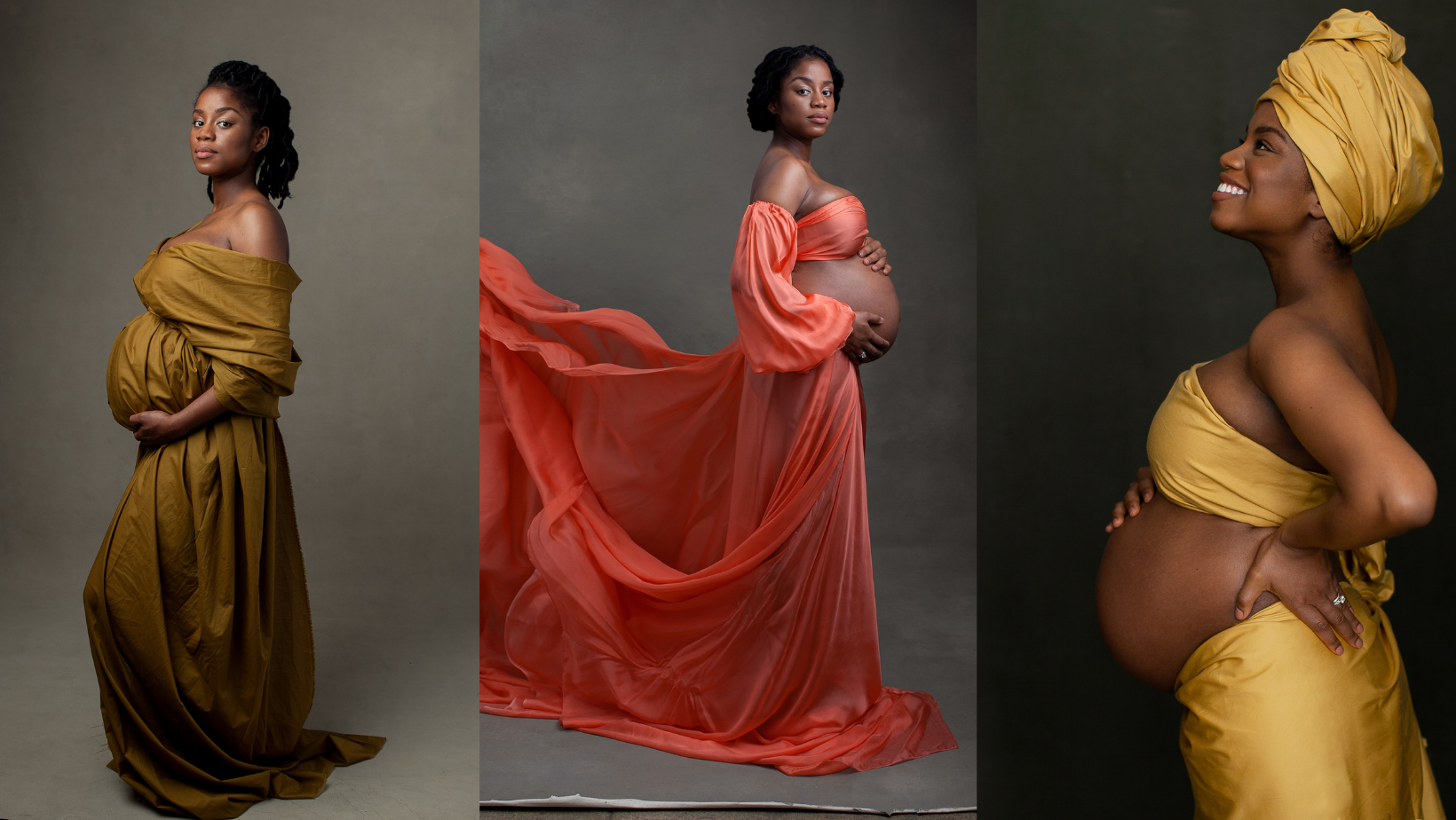 In maternity photography, and specifically this one, it's vital to pay attention to the 3 most important aspects: fabrics, tone, and the mother.
Fabrics. As you can see here, after some meddling, we decided to settle with some semi- bright tones to counter our client's rich complexion. This complemented the subject of the photo and brings the eye to a focal point. Matching the fabrics with a headwrap brings together the whole photo as well as captures the mother as the centerpiece. This makes for a beautiful full-circle moment.

Tone. The tone, or mood, of a photo is especially evident based on the colors of the fabrics as well as the backdrop. Using warm colors, we create a welcoming setting, a feeling that newborns all tend to call upon when first feeling the touch of their mother. Whilst creating the perfect combination of the two, it's imperative to make sure they don't swallow the light for the subject. 

Our beautiful mother. In the photos above, we wanted to capture the mother's grace and poise. We set the fabrics to be draping elegantly behind her, making for a regal aesthetic. We take the pure beauty standing in front of us and simply tailor the accessories to fit her. Showing off a stunning side profile, we take all of the best angles that perfectly highlight the perfections of each and every client of ours. These same aspects go with any other maternity, motherhood, family, or boudoir photo shoot.