Mother and baby stunning photo shoot with Luela Kaba
The term maternal is to be defined as denoting feelings associated with or typical of a mother. Its synonyms are protective, nurturing, devoted, compassionate, and warm. Characteristically, mothers live up to every name. It's the first touch a new beautiful baby knows and clings to. The connection between mother and child is one like no other. It's a result of the ability to create life paired with the feeling of overwhelming love. Luela's lens allows for transparency and clear emotion, an aspect that is evident in this elegant photo shoot. In this shoot, in particular, Luela Kaba played with dark and light styles. All while coupling this with weightless fabrics to keep the focus on the subject. Browse below to indulge in precious moments caught beautifully through graceful movements.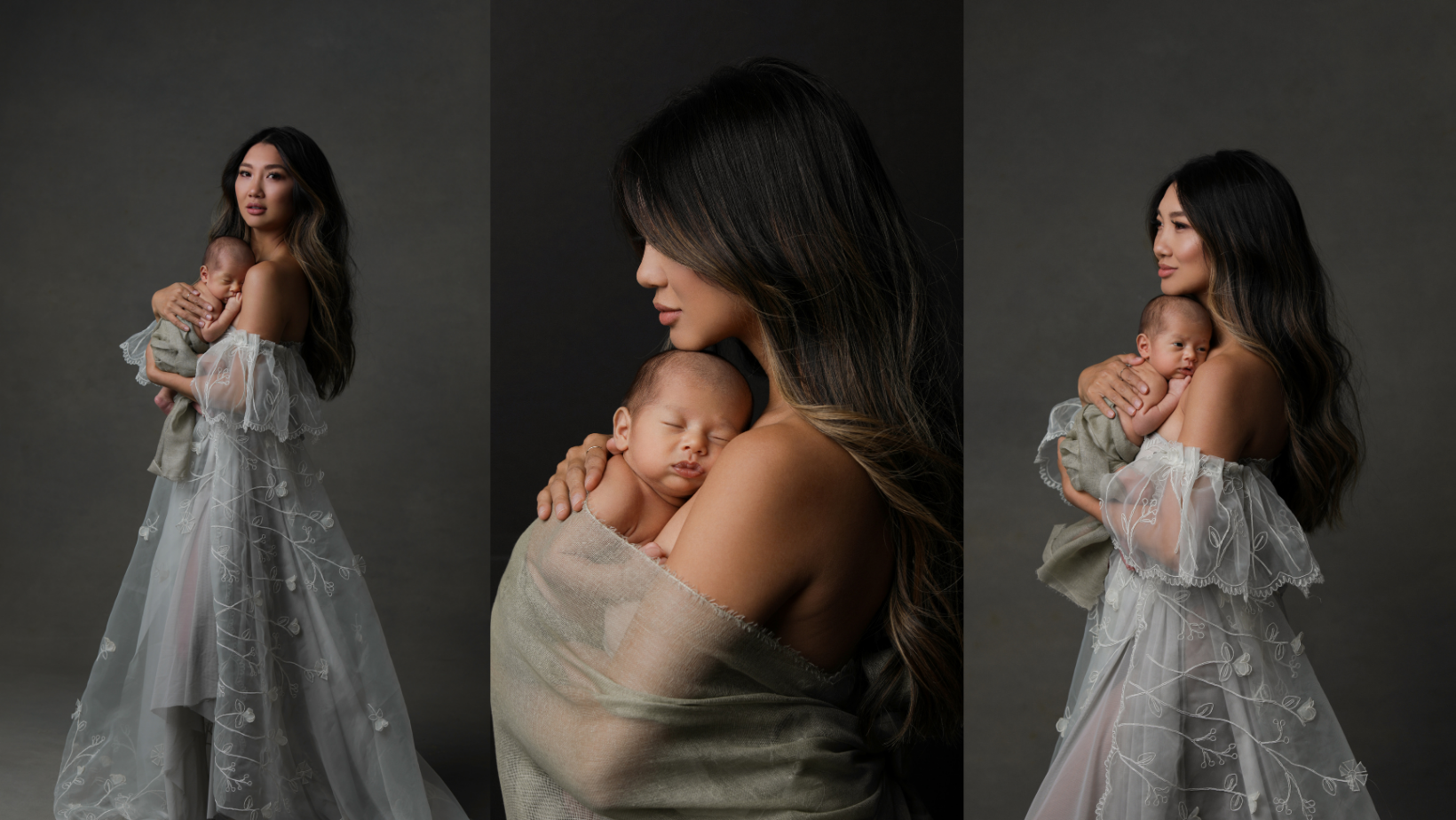 As stated before, the portraits above and below this caption present contrasting styles. One light, one dark. Seeming to represent the highs and lows of motherhood. Essentially creating one large love, no matter the chaos. With a subtle floral addition, the breathability within these photographs continues to prove the selflessness all parents undergo.
Less is more. Motherhood photography is an art form reserved for resilient women. Specifically, those who can exert the power and strength needed to protect and raise a child. Its very purpose is to express the grit and grace presented in every obstacle to come. In some eyes, it's poetic. "I believe the choice to become a mother is the choice to become one of the greatest spiritual teachers there is," said Oprah. Embracing a new chapter in both a mother and a newborn's life is an event that should always be celebrated. Schedule a photo shoot, contact Luela Kaba today!