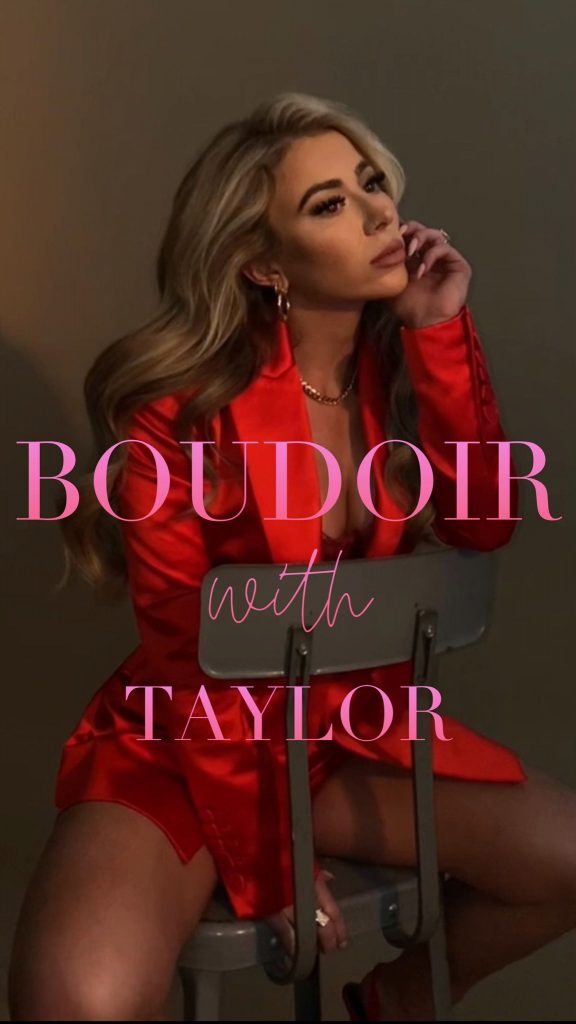 Taylor's Birthday Boudoir Shoot
It's been proven that the color red is the most attractive color to men and women alike. That fact most definitely holds true in our most recent boudoir shoot with the beautiful Taylor. As a returning customer, I've had the pleasure of working with Taylor for quite a few photoshoots. When she reached out to me in pursuit of this glam boudoir session, it was clear we were going in a new direction for boudoir. I'd call this a "sexy session". We did, however, want to make sure this shoot was extra special, seeing as she was celebrating her 30th birthday.
With that in mind, there was no doubt that we had to emulate the classiness and sexiness that comes with a woman on her glow day. Taylor and I then worked together to plan the best outfits, poses, and aesthetics to ensure that we would showcase the very best version of herself. It was important to celebrate the hours of hard work Taylor had put into herself and we wanted to truly show that in this take of a boudoir photoshoot. She had brought in tons of beautiful fabrics and clothing that we utilized to create the perfect, effortless look. Stay tuned for these jaw-dropping results.
These looks truly brought about the essence of elegance and beauty while keeping a toned presence. Above all, this shoot was beautifully executed and I can't wait to work with Taylor again in the near future. Make sure to book a boudoir photoshoot with Luela Kaba Photography!