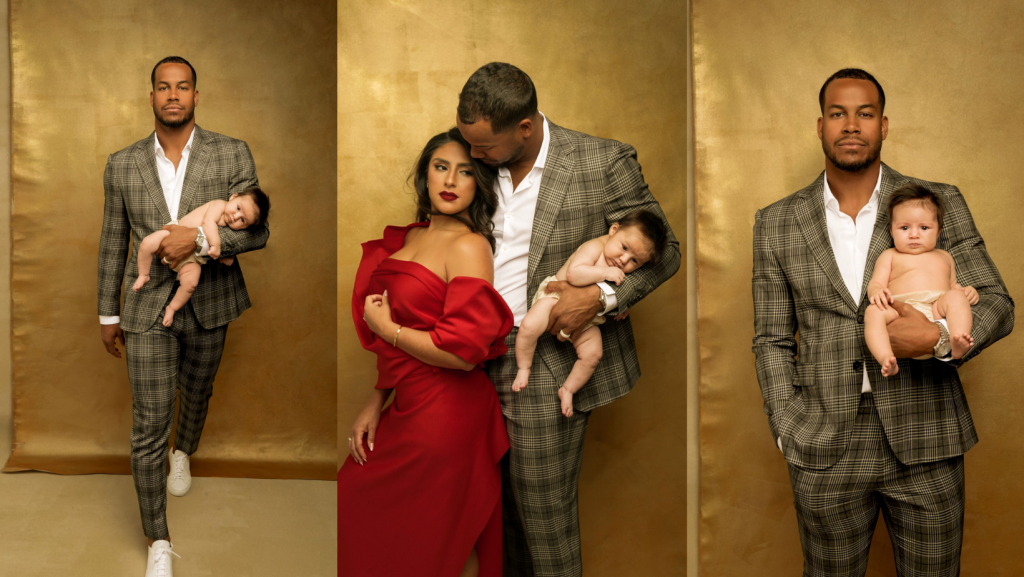 A Daughter's First Love
After booking a previous session with me, this beautiful family wanted to come back for more! In celebration of their brand new babygirl, this handsome father wanted some one-on-one time in front of the camera. In collaboration, we decided to go for this professional classic look. Enjoy the final results below from this amazing shoot!
Going for a professional look, this couple managed to give the perfect look that captured parenthood and professionalism. The bold colors used in this shoot add the right amount of "boss", making it the cherry on top.
Thank you so much to this amazing family for coming back a second time. We specialize in boudoir, maternity, motherhood, newborn, and custom photography based in Arizona, LA, and New York! Reach out with the link below to book your photoshoot today <3